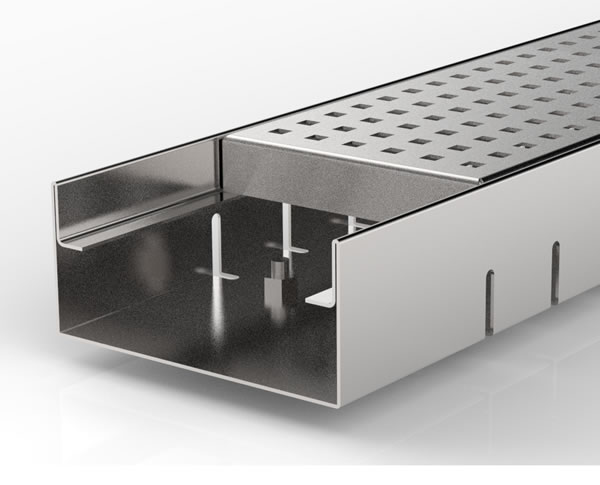 All stainless steel drainage narrow edge slot channel with secondary drainage slots. Ideal for roof areas.
Overall standard width is 145mm. Other
options available on request.
Secondary drainage in channel body.
6mm wide slots.
Optional levelling/grouting feet.
Order Information
Type NESD channel. Please contact us to specify details such as overall length, width, outlet type and location.