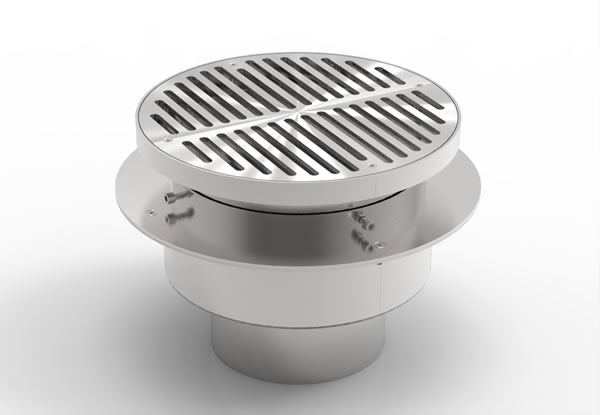 All stainless steel height adjustable round floor gully for tiled floors.
Vertical outlet with a 150 or 200mm diameter spigot.
Secured pressed grate with 10mm slots.
Optional removable sediment basket.
Up to 30mm height adjustability.
Order Information
Type SG-350-ADJ round gully. Type 304 or 316 stainless steel. Please specify outlet size and length required.