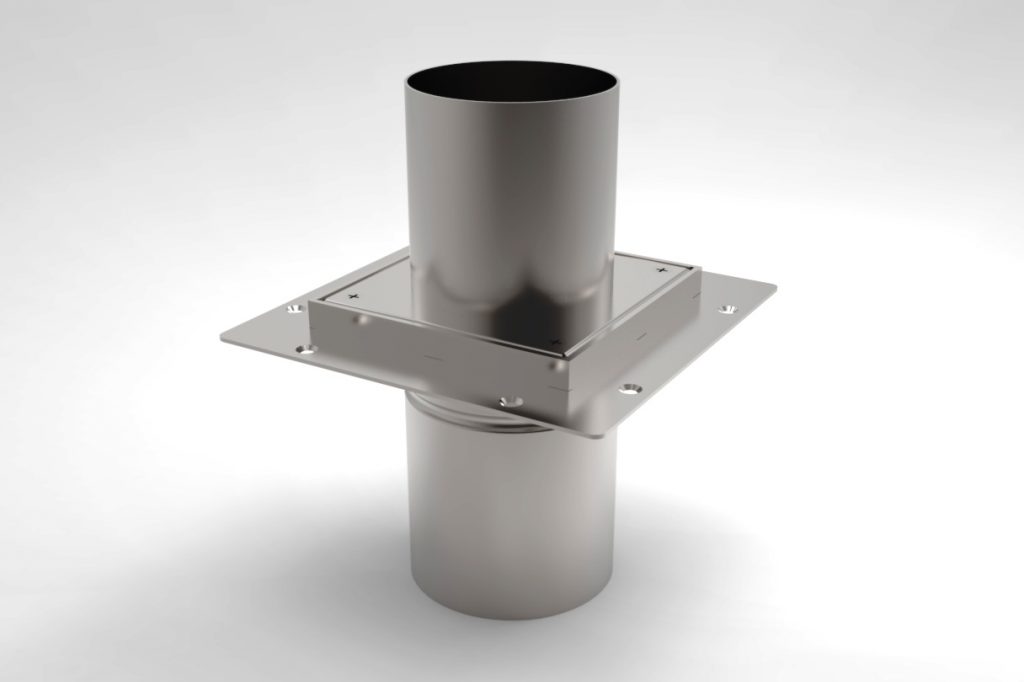 All stainless steel trapped square floor gully. Ideal for timber deck or tiled finishes.
Vertical outlet with a 110mm diameter spigot.
Secured and non-secured pressed grate.
Optional removable trap (up to 1.7L/sec) and sediment basket.
Other Configuration
Horizontal or vertical outlet with a 110mm or 54mm diameter outlet.
Single or multiple downpipe inlet tops are available.
Blanking plates are also available.
Other Information
Type SGF-142 square gully. For a horizontal outlet (+HO) and specify diameter. For single pipe inlet (+SP) or multiple pipe (+MP). Blanking plates (+BP). Type 304 or 316 stainless steel.