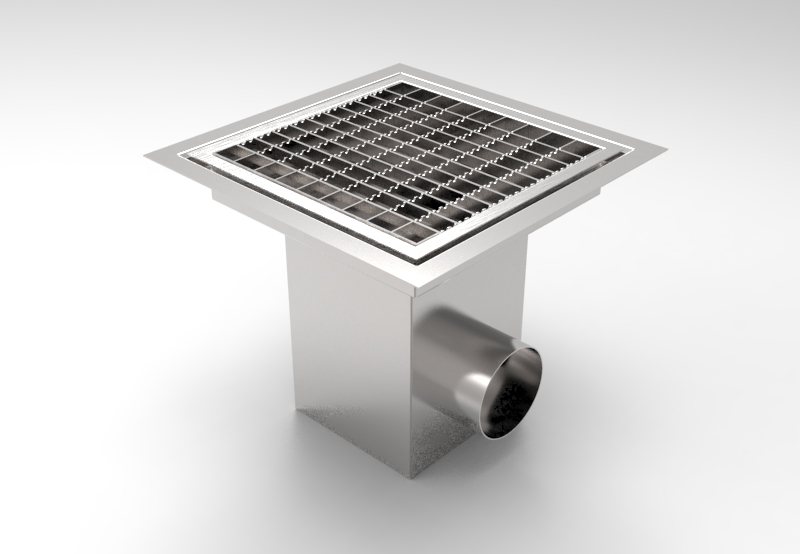 All stainless steel high flow trapped square floor gully for vinyl floors. Ideal for kitchens or showers.
Vertical with a 110mm diameter spigot.
Removable trap (up to 1.7L/sec) & sediment basket (Optional).
Pressed grate.
Other Configurations
Horizontal or vertical outlet with a 110mm diameter spigot.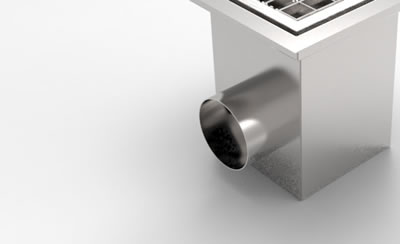 Order Information
Type SGV-200 square gully. Please specify either type 304 or 316 stainless steel. Horizontal (+HO) or vertical outlet (+VO) at 110mm diameter.